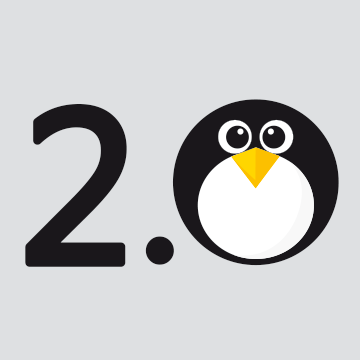 A few clients have been asking if there has been another algorithm update. The answer is 'yes'. Matt Cutts released on his blog on May 22, 2013, "We started rolling out the next generation of the Penguin webspam algorithm this afternoon (May 22, 2013), and the rollout is now complete. About 2.3% of English-US queries are affected to the degree that a regular user might notice. The change has also finished rolling out for other languages world-wide. The scope of Penguin varies by language, e.g. languages with more webspam will see more impact." 
This is the 4th Penguin update and it should be noted that this is not just a "data refresh" update but an algorithm update. What is the difference between them? Google's head of Spam, Matt Cutts, explains the definitions of each on another of his blog posts.
Algorithm update: Typically yields changes in the search results on the larger end of the spectrum. Algorithms can change at any time, but noticeable changes tend to be less frequent.
Data refresh: When data is refreshed within an existing algorithm. Changes are typically toward the less-impactful end of the spectrum, and are often so small that people don't even notice.
We can't say that we are surprised, as we had a warning when Matt Cutts revealed his YouTube video on the list of 10 items to expect in the upcoming months. On the list was the Penguin 2.0 update, which is currently in full affect. What does the algorithm update entail and how will it affect you, the business owner?
The Google Algorithm, Penguin, was originally created in order to weed out black hat SEO's and rewarding white hat SEO's, with higher search results. Rather than heading for the hills, prepare for what may be coming your way. NOTE: If you are creating ethical, original, organic content and aren't engaging in paid links, link exchanges or link farms you have nothing to fear. 
This algorithm update will focus on de-valuing poor, spammy links. Penguin 2.0 update will be a continuation of Penguin 1.0, which rolled out last April, in an attempt to weed out sites that are using an excess of on-off page factors that are considered "black hat" to Google.
Here are 7 things you can expect from Penguin 2.0 according to, www.ektron.com
1. Penguin will penalize those taking part in link farms, keyword stuffing etc. – if you are taking part of link schemes, taking part in link
2. Paid advertisements will stop receiving positive page rank
3. Queries with more spam surroundings will be monitored more strictly
4. See a site that is really spammy? Report it to Google Spam Report Form (but don't think you can submit all of your competitors, Google will be watching you 😉
5. Hacked sites will receive more support
6. Identity will be authorized
7. No more of the same domain clustering in SERPS